The Jesus Symphony
Audio-CD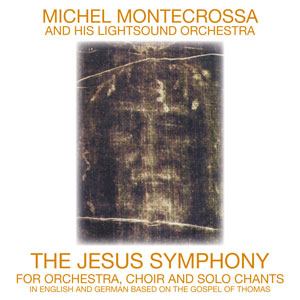 Michel Montecrossa's profound 'Jesus Symphony' released by Mira Sound Germany as Audio-CD with 6 orchestral and 5 solo chant tracks is dedicated to the life and message of Jesus.
Michel Montecrossa has written the lyrics of the song-chants on the basis of the Gospel of Thomas.
'The Jesus Symphony' is performed by Michel Montecrossa and his Lightsound Orchestra. The vocals are performed in English and German by Michel Montecrossa.
Michel Montecrossa about 'The Jesus Symphony': "It is music of light and love in honour of the great Jesus."